Reimagine work
Let people and business thrive
The world of work has changed. Organisations can no longer solve issues like talent shortage, productivity challenges, impact of AI and automation on their workforce with how things have always been done.
Reimagine Work

Design, shape and create what modern work looks like for your organisation.
Thriving in flexible work
Enable people to be successful in their work and promote connection, employee wellbeing and sustainable high performance and growth.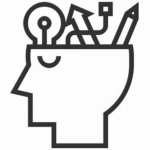 Future skills and Talent
Take stock of your talent strategies and strategic workforce plan & enable your teams to develop future skills for your organisation.
Future of Work
Chat GPT and other AI tools are showing how quickly the world of work is changing, and the opportunities they can offer. Don't let the future be something that happens to you. Make sure you are actively reviewing what this means for you and your organisation. Move forward by designing, shaping and creating what modern work looks like for your organisation.
About
I'm Jolanda Rotteveel, and I've always loved bringing ideas and strategies to life. With over 20 years' experience and success in People & Culture and Change roles in a wide variety of industries, I partner with leaders, teams and HR teams to navigate the Future of Work implications for their organisations. Whether you need to rethink your hybrid work practices, review your future skills and talent strategies or review the impact of AI and automation on your business, my approach is designed to empower your team to thrive in the world of work.
Services
Bring your Future of Work initiatives to life.
I provide a range of services that are focused on supporting organisations to move from acknowledging disruptors to pro-actively grasping the opportunities that the future offers. Through a number of tailored programs, we will determine key priorities that will impact productivity, employee experience and future success of your organisation.



Copyright @ 2023 House of Change – Future of Work – All Rights Reserved